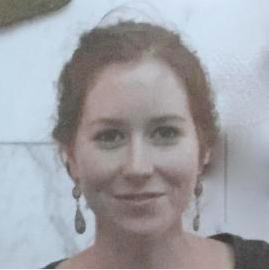 Emilia Groupp, co-editor, Anthropology Book Forum is a PhD student at Stanford University in the Department of Anthropology and a Research Fellow at the Organization for Identity and Cultural Development. Her interests lie at the intersection of transnational capitalism, renewable energy development and governance.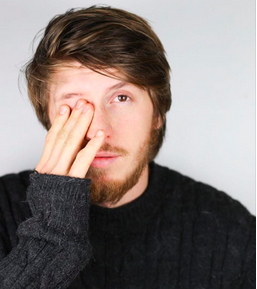 Rasmus Rodineliussen, co-editor, Anthropology Book Forum is a PhD student at the department of Social Anthropology, Stockholm University. His current research lies within the domain/intersection of environmental anthropology and political ecology focusing on the relationship between water and waste. He has worked with migration and refugee studies, mainly focusing on Syria. Rasmus has published in peer-reviewed journals such as Anthropology Now, Anthrovision, Irish Journal of Anthropology, and Visual studies.

Review Authors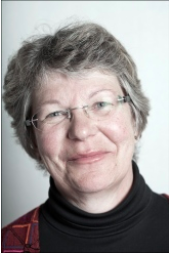 Annika Rabo is Emeritus professor in Social Anthropology at Stockholm University with a particular interest in agriculture and seeds.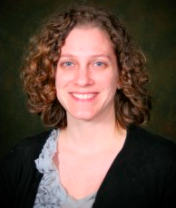 Ashley A. Dumas is Associate Professor of Anthropology at the University of West Alabama, where she also manages the Fort Tombecbe Archaeological Site. She studies the relationship between salt production and the development of complex society in the southeastern United States.

Aida Arosoaie is a PhD student in Cultural Anthropology at the University of Wisconsin-Madison. Her research sits at the intersection of anthropology of religion, environmental humanities and Black feminist geography.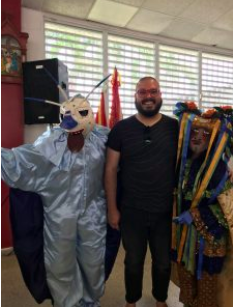 Alejandro Escalante is a PhD candidate at the University of North Carolina at Chapel Hill. His dissertation project centers around the assemblages of gender, race, and religion in la fiesta de Santiago Apóstol, which is annually held in Loíza, Puerto Rico.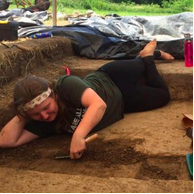 Amy L. Hair is a Ph.D. student at Louisiana State University. She is an anthropological bioarchaeologist interested in labor, health, and bone histology. Previous research has utilized three-dimensional methodologies and their applications in bioarchaeological research and preservation.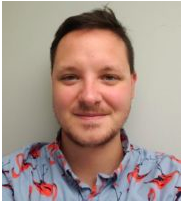 Benjamin Moss is a doctoral student at Louisiana State University. He received his Master of Arts degree in Anthropology in 2020. His primary interests are in human skeletal biology with a focus on the human cranium, geometric morphometric analysis, and human evolution.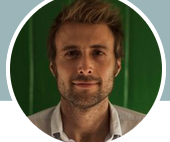 Brendan Tuttle holds a PhD in anthropology and has worked in various roles in humanitarian relief in South Sudan. He is also a Research Associate with the Children's Environments Research Group (CERG) at the Graduate Center, City University of New York (CUNY). His present position requires "a specific statement to the effect that the opinions and views expressed are those of the author and not necessarily those of USAID."

Carrie Friese is Associate Professor of Sociology at the London School of Economics and Political Science. Her research is in science, technology and medicine studies, with a focus on human and nonhuman animal reproduction. She has explored ageing and human reproduction, cloning and endangered animal reproduction and is currently conducting a situational analysis of laboratory animals in the United Kingdom using mixed methods.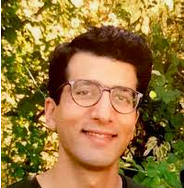 Chakad Ojani received his PhD in Social Anthropology from the University of Manchester. His doctoral research was an ethnographic study of fog capture and atmospheric attunements in coastal Peru. Chakad is currently a postdoctoral researcher at the Jagiellonian University in Krakow, where he is undertaking a project on Swedish outer space infrastructures and imaginaries.
Fallout, security, and alternative planetary futures
Aeolian politics and the duograph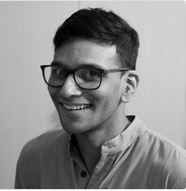 Chandan Bose is Assistant Professor of Anthropology at the Indian Institute of Technology Hyderabad. He divides his research and writing between material culture in South Asia, and emerging practices in adoption in contemporary India.
Cheryl Foster is currently a PhD Candidate in the Department of Geography and Anthropology at Louisiana State University. She participated in archaeological projects in Belize, the Bahamas, and Italy. Her dissertation research focuses on human-environment interactions in Paynes Creek National Park in southern Belize, specifically on the relationship between sea-level rise and cultural activities at salt works sites.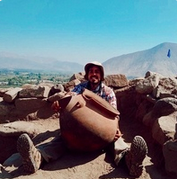 Christopher Nicosia is a Ph.D. student in Anthropology at Louisiana State University. His ​dissertation topic currently involves looking at Peruvian subadult mortuary treatments (e.g., grave goods, body placement, body orientation, etc.) with biological components (e.g., biological sex, pathologies, etc.) to piece together aspects of their social identity (e.g., personhood, sex-roles, gender) and to better understand their roles in past communities. He has an interest in the topics of looking at societal aspects of social identity (e.g., personhood, adulthood, gender) and care (e.g., perceptions of cared individuals and paleopathological influences on mortuary treatments) through mortuary practices to piece together social landscapes of past societies. This is an outgrowth of his interests in aspects of mortuary practices, violence, paleopathology, diet, and social landscapes.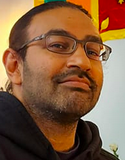 Daniel Cidrelius holds a master's degree in Social Anthropology from Stockholm University. He has explored tourism's role in the transnational adoptions of Sri Lankan children and marginalized voices in the adoption discourse. His research interests include Sri Lanka, transnational adoption practices and travel writing. Currently he is studying representations of the adoptions from Sri Lanka to Sweden in Swedish newspapers 1970-2020.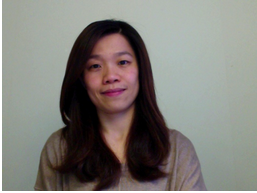 Darcy Pan is a researcher in the Department of Social Anthropology at Stockholm University. She has done field research with labor activists and NGOs in South China.

Edmund (Ned) Searles is Professor of Anthropology and Chair of the Department of Sociology and Anthropology at Bucknell University. He has conducted long-term ethnographic research in the Canadian Arctic. His research specializations include environmental anthropology, ethnicity and identity, and local responses to food insecurity in Iqaluit, the capital of Nunavut. He has published articles in Anthropology and Humanism, Études/Inuit/Studies, Food and Foodways, and Hunter Gatherer Research. At Bucknell he teaches courses on the anthropology of Native North America, human-environment relations, and the anthropology of place. He is currently writing a book on the sociocultural dimensions of place and identity among Nunavut Inuit.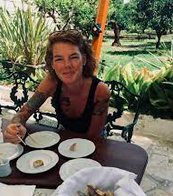 Elin Linder is a PhD Student in the department of Social Anthropology at Stockholm University. She is keen to explore human and more-than-human interrelatedness and has a particular interest in unfolding the socio-material workings, value landscapes, and situated practices and knowledges through which particular human and more-than-human assemblages materialize in time and space. Linder's doctoral research project examines the interplay between people, material matters, discourses, and practices as it unfolds in the world of olivicoltura in the region of Apulia, the heel of Italy. The project employs sensuous ethnography and centers on a socio-material-historical analysis of the everyday practices and processes by which Apulian olive oil becomes an emblem for deeply rooted legacies as well as a natural resource and a commodity.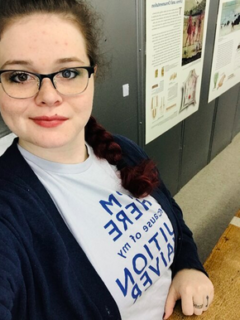 Emma Verstraete is a doctoral candidate in Anthropology at the University of Illinois at Urbana-Champaign. She specializes in consumer studies and the history of medicine in historical archaeology.

Erin B. Taylor has a PhD in Anthropology from the University of Sydney and specializes in investigating financial behaviour and technology use. She has been designing and carrying out research since 2003 in diverse contexts including Australia, Portugal, the Netherlands, Haiti and the Dominican Republic. She is a co-author of the report Female Finance: Digital, Mobile, Networked (with Dr. Anette Broløs, 2020, EWPN/Keen Innovation), the Consumer Finance Research Methods Toolkit (with Gawain Lynch, 2020, IMTFI) and dozens of other publications. Erin is also co-organizer of the Research section of the European Women in Payments Network.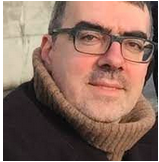 Firouz Gaini is a professor of anthropology at the University of the Faroe Islands. Gaini has done research on young people, identity, place and gender. Young people's migration plans and attachment to place (local identities) is one of the main topics of his ongoing research projects. Gaini is also one of the editors of a book on islands and gender to be published by Routledge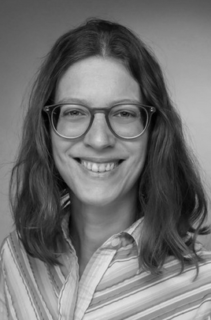 Gerda Kuiper is a research fellow at the Global South Studies Center, University of Cologne, and the author of Agro-industrial labour in Kenya. Cut flower farms and migrant workers' settlements. Her current research is on the trade in second-hand clothing in Tanzania.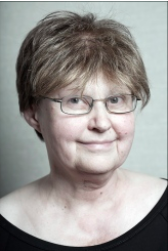 Gudrun Dahl, b. 1948, is Professor Emeritus of Social Anthropology with particular emphasis on Development Studies at Stockholm University, where she has also been Dean of the Faculty of Social Sciences. Her early research was concerned with social change and livelihood strategies among pastoralists in North East Africa focussing on the Borana of Kenya and the Beja of Sudan. She has also written on Swedish development discourse and on how egalitarianism is expressed in Swedish natural symbolism. Presently she is writing on the use of moral arguments in environmental contexts.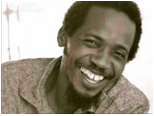 Hussein Masimbi is a musician and teacher at the national arts institute TaSUBa in Tanzania, with an MA in music education from Texas Tech University.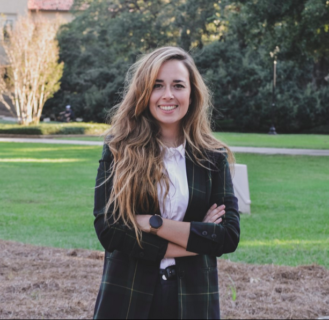 Irene Martí Gil is a Ph.D. candidate in the department of Geography and Anthropology at Louisiana State University. Her field of research is focused on the archaeological looting and the antiquities market from an interdisciplinary (legal, archaeological, ethnographic, and linguistic) perspective. At present, she studies the cultural heritage laws enforced in Guatemala and Belize, with the objective of expanding the research scope throughout the Maya area in the near future.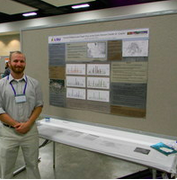 Jacob Warner is a PhD candidate in the department of Geography and Anthropology at Louisiana State University. He specializes primarily in reconstructing past climates and environments from carbonate geochemistry, but also has interests in zooarchaeology, coastal adaptations, and climate change, specifically in terms of Andean prehistory.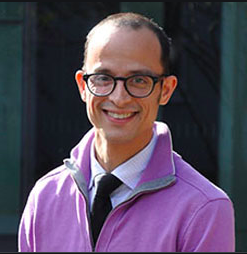 Jason Danely is Senior Lecturer in Anthropology at Oxford Brookes University. He is author of Aging and Loss: Mourning and Maturity in Contemporary Japan (Rutgers UP, 2014) and co-editor of Vulnerability and the Politics of Care: Transdisciplinary Dialogues (Oxford UP, early 2021). His two current research projects focus on unpaid carers of older relatives and older ex-offender resettlement (both in Japan and the UK).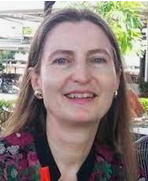 Prof. Dr. Jacqueline Pugh-Kitingan holds a B.A. Hons. (1st Class) from Monash University (1976), and a Ph.D. from the University of Queesnland (1982), with research among the Huli of Papua New Guinea for both degrees. She is currently Professor of Ethnomusicology in the Faculty of Social Sciences and Humanities, and Head of the Culture, Heritage and Arts Cluster of the Borneo Institute for Indigenous Studies at Universiti Malaysia Sabah, where she also formerly held the Kadazandusun Chair (2003-2016). Having married her husband from the Kadazan Dusun community of Tambunan in 1976, she first came to Sabah, Malaysia in 1977, finally settling permanently in 1982. Winner of two PEREKA Gold Medals, her research interests encompass indigenous cultures of Sabah and Papua New Guinea, music, dance and ritual systems, music and language, organology, ethnographic mapping, updating Sabah's sociolinguistic data in the Ethnologue®, indigenous customary law and the Sabah Native Courts, the megalithic culture of the Kadazan Dusun of Tambunan District, and indigenous ritual responses to the Covid-19 pandemic in Sabah.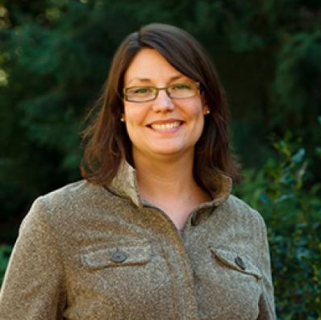 Jennifer Birch is Associate Professor in the Department of Anthropology at the University of Georgia and Editor of the Society for American Archaeology Press. Her research interests include the development of organizational complexity and diversity, particularly among the Indigenous societies of eastern North America, multi-scalar research design, and the occupational histories of communities and regions.

Jennifer Cearns is a postdoctoral researcher at University College London, whose own research has centred upon transnational migrant communities between Cuba and South Florida, and the informal circuits of material and digital exchange that underpin these communities. She is Leach Fellow in Public Anthropology at the Royal Anthropological Institute of Great Britain & Ireland, and author of 'The Mula Ring: Material Networks of Circulation Through the Cuban World' (2020) in The Journal of Latin American and Caribbean Anthropology.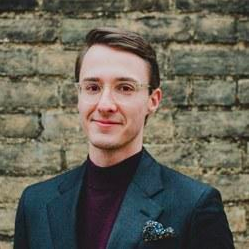 Johannes Lenhard is the Centre Coordinator of the Max Planck Cambridge Centre for the Study of Ethics, the Economy and Social Change (Max Cam). While his doctoral research was focused on the home making practices of people sleeping rough on the streets of Paris, his new project involves fieldwork with venture capital investors in Berlin, London and San Francisco. Find him on Twitter at @JFLenhard.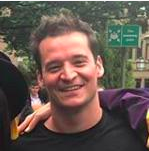 Juan M. del Nido is a Philomathia Research Associate at the Max Planck Cambridge Centre for Ethics, Economy and Social Change, University of Cambridge, UK. His research focuses on political and economic reasoning; the logics, rhetoric and affect of neoclassical economics, consumption, markets and popular sovereignty; and new technologies. His book Taxis vs. Uber is forthcoming with Stanford University Press.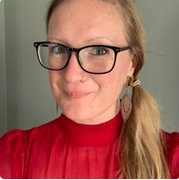 Kim Haarstick is a graduate student at North Dakota State University working on her MA in medical anthropology, with an emphasis in public health. Her research focus is on families living in the Upper Midwest who choose not to vaccinate.

Kyle Bikowski, Ph.D. student at The University of Iowa, studies the anthropology of video games, gender, science and technology, social media, and geek culture. His most recent research examined how the interplay between virtual and actual worlds has helped shape the Gaymer identity.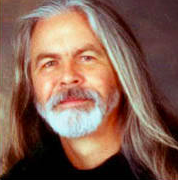 Mark Aldenderfer is a Distinguished Professor Emeritus and the Edward A. Dickson Emeriti Professorship Endowed Chair at the University of California, Merced. Although his current archaeological research is the Himalayas of Nepal, he worked in the highlands of southern Peru for more than 20 years.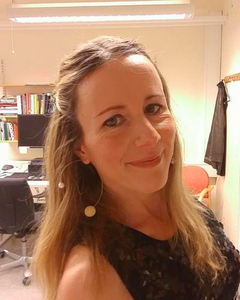 Marianna Betti holds a PhD in Social Anthropology from the University of Bergen, Norway. She has conducted ethnographic fieldwork in Kenya, Norway and Italy. Her research interests lay in the fields of political ecology, the anthropology of development and religion and the anthropology of oil.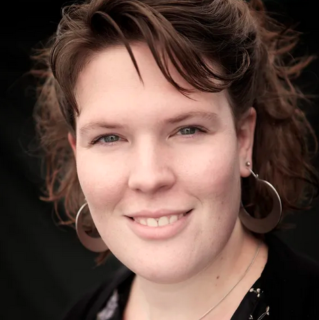 Mariske Westendorp is an anthropologist and religious studies scholar. At present, she is a postdoc researcher in an international HERA-funded project on cemeteries and crematoria as public spaces of belonging in Northwest Europe, researching the inclusion and exclusion of minorities at European cemeteries and crematoria gardens.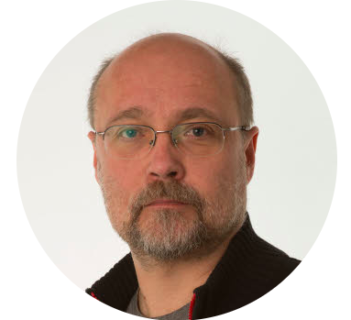 Martin Gren is a human geographer who is trying to understand, and give conceptual figure to, the "new" foregrounded Earth that humans now have to reckon with in the planetary climate emergency. He has published books and articles and teaches at the Linnaeus University in Sweden.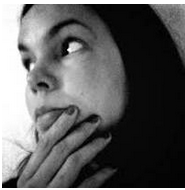 Myriam Lamrani is a multimodal anthropologist whose work focuses on revolutionary politics, nationalism, intimacy, and images. She conducted her doctoral research (UCL, 2018) on images of death, devotion, violence, and nationalism in Oaxaca, Mexico as a member of the ERC project: Comparative Anthropologies of Revolutionary Politics (CARP – 2014-2019). She is the co-winner of the J.B. Donne Essay Prize on the Anthropology of Art (2019) and an Honorary Research Fellow at University College London. As of September 2021, she will work on nationalism through images of migration, comparing Greece and Mexico, as a Marie Sklodowska Curie Fellow at Harvard University (2021).
Nele Wolter is a doctoral fellow in the research group "Ageing in a Time of Mobility" at the Max Planck Institute for the Study of Religious and Ethnic Diversity in Göttingen. Her dissertation project focuses on working practices among ageing internally displaced persons in Cameroon and how these practices intersect with different forms of im/mobilities and temporalities. Her research interests focuses particularly on migration, aging, human-environment relationships, and the anthropology of work.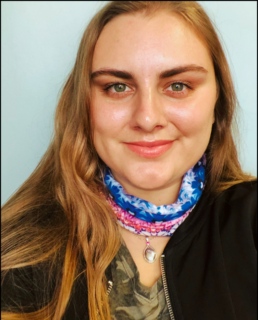 Olivia Russell is a recent graduate of Newcastle University where she received her MA in Archaeology: Artefacts and Technologies. She currently works as a field archaeologist at R. Christopher Goodwin and Associates, Inc., a commercial archaeology firm based in New Orleans, LA, USA. Her primary research interests include early medieval England, early medieval objects (especially items of adornment), and applications of the biographical approach to archaeological study. Olivia hopes to return to England to pursue a PhD that tackles these topics in the coming years.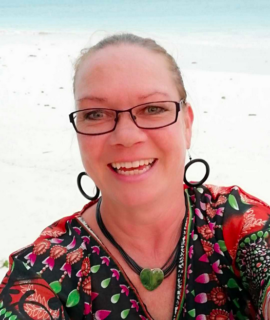 Paula Uimonen is professor of social anthropology at Stockholm University, Sweden, with fieldwork experience from Nigeria and Tanzania.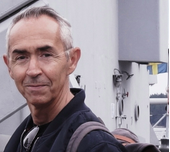 Raoul Galli holds a Ph.D. in Social Anthropology from Stockholm University where he teaches at the Department of Social Anthropology and edits its educational booklet Key Concepts in Social Anthropology. Raoul Galli also holds a position as research coordinator in the Swedish Government Offices' Delegation for Migration Studies. Guided in periods by Bourdieu-expert Donald Broady and anthropologists Johan Lindquist, Christina Garsten, Annika Rabo, and Ulf Hannerz – Galli in 2012 published his thesis and "Bourdieusian ethnography" The Field of Brands: Production of Recognition in the Stockholm Advertising World (Swedish title: Varumärkenas fält. Produktion av erkännande i Stockholms reklamvärld).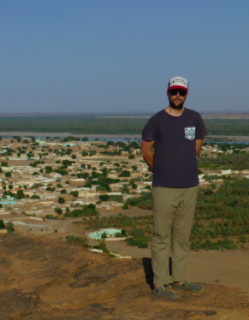 Robert J. Stark is a bioarchaeologist with a background in human osteology, stable isotopes, and paleopathology. His ongoing research focusses on contexts within Egypt, Italy, and Sudan, along with professional involvement in cultural resource management (CRM) archaeology in Ontario.

Russell K. Skowronek holds the Houston Endowment Chair for Civic Engagement and is professor of anthropology and history at the University of Texas Rio Grande Valley where he also serves as Associate Dean in the College of Liberal Arts and as the founding director of the Community Historical Archaeology Project with Schools (CHAPS) Program. He is the co-author or editor of three books dealing with piracy and maritime archaeology- X Marks the Spot: The Archaeology of Piracy, Pieces of Eight, More Archaeology of Piracy, and HMS Fowey Lost…and Found! All published by the University Press of Florida.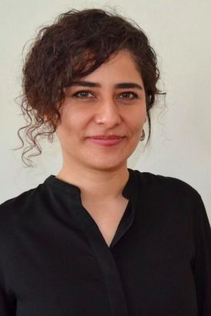 Seda Saluk is a medical anthropologist and a postdoctoral fellow in Women's and Gender Studies at the University of Michigan. Her research broadly focuses on the politics and ethics of medical technologies through the lens of gender and race/ethnicity.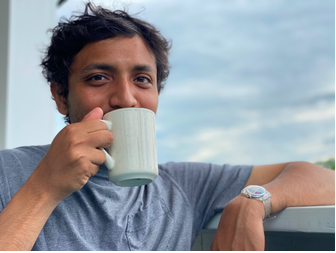 Shreyas Sreenath is an Assistant Professor in Anthropology at Bowdoin College. His research investigates how sanitation work mobilizes caste in contemporary Bangalore, a city renowned as India's IT hub. The study explores how Indian modernity marshals historic caste relations to obscure the problem of urban material overproduction.

Sue Ann Teo graduated with a PhD in Religious Studies from the Victoria University of Wellington. Teo's research interests are in minority, gender and micro-politics studies. Currently, she is working on a research project about inter-marriage between different Indian communities in Malaysia and in exploring the institution of casteism among the diasporic Hindu communities. Teo's studies are multidisciplinary in nature ranging from anthropology and sociology to gender and religious studies.

Sudarshan R Kottai teaches in the department of psychology, Jain (Deemed-to-be) University, Bangaluru, India. A clinical psychologist and a recent PhD graduate, Sudarshan's doctoral thesis titled An Ethnographic Study of Community Mental Health in Contemporary India: Interrogating 'Care', 'Chronicity' and Expansion of Patienthood revolves around everyday narratives and practices of mental health care and chronicity that are constructed by official discourses of state and bio-medicine. His doctoral work has been published in peer-reviewed journals such as Medical Anthropology: Cross-Cultural Studies on Health and Illness, Indian Journal of Medical Ethics and Economic and Political Weekly. His broad interests lie in psychotherapies with minority clients, mental health in the context of gender, disabilities and sexualities, and intersections in mental health from a multidisciplinary perspective.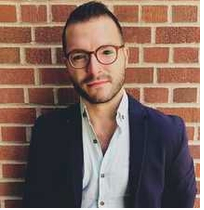 Tankut Atuk is a PhD candidate in Gender, Women, and Sexuality Studies & Sociocultural Anthropology at the University of Minnesota, Twin Cities. He holds two master's degrees in Gender Studies and Sociology/Cultural Studies. His current project looks at the socio-political dimensions of the world's fastest growing HIV epidemic in Turkey. He specifically asks, 'How do regimes of HIV care negotiate the double meaning of HIV as a moral and as a public health problem? And, how do queer activists imagine and enact community-based HIV care?' He seeks to understand and redress the ways in which the Turkish State violates access to health(care) and fails in responding to the HIV epidemic. Tankut's work appeared in Journal of Sexualities, Journal of Men and Masculinities, Frontiers in Medical Sociology, International Review of Qualitative Research, Journal of Urban Studies, and Gender, Place, and Culture.