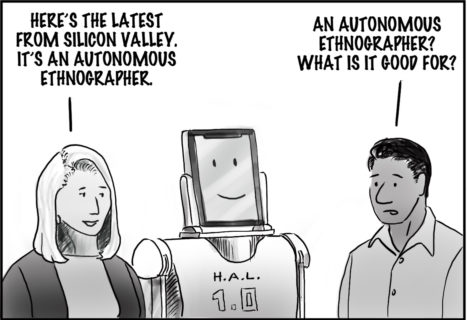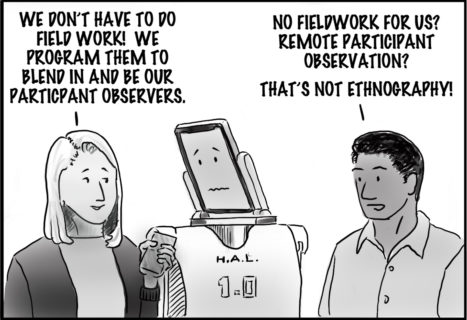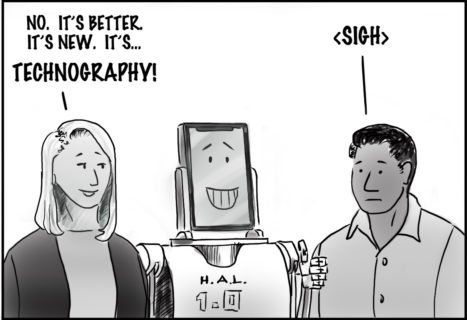 Bernard Perley ©2018
Cite as: Perley, Bernard. 2018. "Technography." Anthropology News website, November 12, 2018. DOI: 10.1111/AN.1039
You can spot the extremes on the street in Silicon Valley. You can find monumental architecture and tour "the mothership," a gigantic circular edifice that is the home to the Apple headquarters. You might spot a few autonomous vehicles, piloted by a host of competing companies, especially Waymo, a subsidiary of Google's parent company, Alphabet.
"I am Ethiopian just like my neighbor who was born and grew here." These words were spoken by Ras Henry, a mature Rastafari man who migrated 12,000 kilometers from Jamaica to Ethiopia in the 1970s. Like many other Rastafari, Ras Henry took up the offer of land in the southern Ethiopian city of Shashamane.
Much of the research I do today is conducted in a manner completely opposite to that blissful, independent space of reading, writing, and observing that was the dissertation process.
Chandra Middleton interviewed anthropologist Nitzan Shoshan, professor in the Center for Sociological Studies at the Colegio de México, about his award-winning book, The Management of Hate.